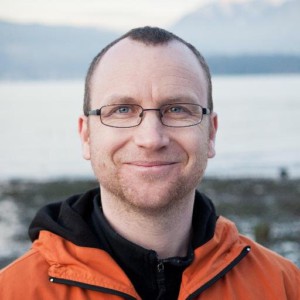 Macartan Humphreys (Columbia University) is this year's keynote speaker at the CSAE Conference, with a keynote provocatively titled Researchers just ran a randomized control trial in Africa and you won't believe what they found: Reflections on evidence in the age of fake news and discredited expertise. You can watch the keynote live through our livestreams. The session starts tomorrow (Monday) at 9.30am.
Macartan Humphreys is Professor of Political Science at Columbia University where he teaches on the political economy of development and formal theory. Ongoing research focuses on post-conflict development, ethnic politics, and democratic development with a current focus on the use of field experiments to study democratic decision-making in post-conflict and developing areas. His methodological interests focus on causal inference, transparency in social science, and Bayesian nets. He has conducted research in Chad, Ghana, Haiti, Indonesia, Liberia, Mali, Sao Tome and Principe, Sierra Leone, Senegal, Uganda, and elsewhere. Recent work has appeared in the American Political Science Review, Political Analysis, and the Economic Journal. His books include Coethnicity (with James Habyarimana, Daniel Posner, and Jeremy Weinstein), Escaping the Resource Curse (with Jeffrey Sachs and Joseph Stiglitz) and Political Games. He is a former Trudeau fellow, scholar of the Harvard Academy, and Karl Deutsch visiting professor at the WZB Berlin. He holds a PhD in Government from Harvard University (2003) and an MPhil in Economics from Oxford University (2000).
The session starts Monday at 9.30am UK time and will be live streamed on our website. You can also follow the keynote on Twitter, the conference hashtag is #oxcsae2017. Make sure to follow our own @Oxford_CSAE twitter account for the latest updates.