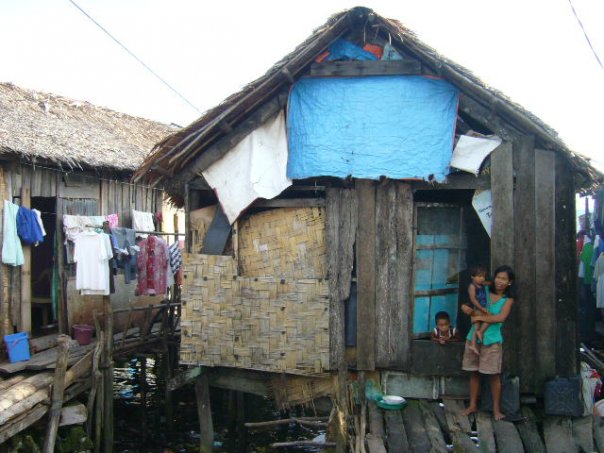 The World Development Report is the flagship statement by the World Bank on development for the upcoming year. As someone who spends a considerable amount of time working on risk and insurance in developing countries, I was excited to see that the WDR2014's title was 'Risk and opportunity'. The 'Opportunity' part of the title is especially important because, to many, recent natural disasters and financial shocks have made 'risk' synonymous to 'downside risk', something that happens to systems and not to people. This is not the right way to think about risk, especially if we want to understand its link to opportunities. Risk is equally about 'upside risk' and the agency that people have to take advantage of opportunities.  It is thus about putting households' decision-making under uncertainty at the center, allowing us to systematically think about practical policy options to better meet the needs of the poor. And what better way to do this than through the formal financial system?
Glancing through the contents of the WDR I was happy to find a chapter that was devoted to the financial system, distinct from the chapters on macroeconomic risk and global systemic risks. However, my initial excitement soon subsided as the policy recommendations coming out of the chapter on financial systems predominantly speak about the financial crisis and macro-prudential regulation, foregoing a systematic discussion of how financial services can stimulate poor households to take decisions that reduce risk-exposure and create equal opportunities in risk-taking.
While thinking about how this could have been done differently, I was reminded of a financial system's primary function as described by Danthine and Donaldson: 'the exchange of contracts and provision of services for the purpose of allowing the income and consumption streams of economic agents to be desynchronized'. Basically what they are saying is that a financial system comprising credit, savings and insurance institutions can create the necessary freedom for people to make decisions without a fear of being exposed to risk.
Given this function, if WDR2014 is about opportunities and development, then we might expect to see these questions addressed in a chapter on the financial system:
How financial services can help individuals, households and enterprises' take advantage of opportunities when making decisions in a context of risk?
How financial services can create more equal opportunities in risk-taking?
Unfortunately, only 8 out of the 323 pages in the report discuss 'some market-failure related issues' about supply and demand that influence access to financial services by the poor (and half of those pages are taken up by figures or boxes with case studies).
What went wrong? Why does the chapter on financial systems have such an ill-fitting focus on macroeconomic stability?
Some hints may come early on in the report, where the authors announce they are going to use a holistic approach because 'individuals can't overcome the obstacles to risk management they face on their own'. Combining several layers of analysis, the report covers everything from lack of information, cohesiveness, and connectedness in networks, flexibility and formality in enterprise management, fiscal risk, financial bailouts and humanitarian crises and even presents a box titled 'When risk aversion becomes loss aversion'.
It is true that individuals can't overcome the obstacles to risk management they face on their own and we need to consider how they are embedded within social,  economic and political systems but this does not mean that we can't have an analysis which focuses on household decision-making and still produce internally consistent and coherent policy advice about these systems. While the attempt to be comprehensive is admirable, the result is that the report tends to be more descriptive than analytical. It randomly cites prominent researchers such as De Weerdt and Fafchamps (2011), Karlan, Osei, Osei-Akoto, and Udry (2012) and Mobarak and Rosenzweig (2013) while their work deserves to be recognized as part of an important and growing literature, which systematically analyzes how we can learn from traditional approaches to risk-management, informal financial mechanisms and information asymmetries to redesign financial services which allow us to redistribute some risk away from the poor and make the financial system more inclusive. This should have been presented in Chapter six.
Unfortunately Chapter six remains stuck in its macro approach, concluding that supply is low because low-income households are a risky target group, demand is low and financial companies are risk averse.
But what can we do about it?
In what ways can we provide insurance to credit providers to incentivize them to provide credit to low-income households?  How can we collect more reliable data to aid the pricing of insurance products against aggregate losses? How can we combine financial services with preventive technologies to reduce the probability of losses of risky clients? What products complement and not substitute traditional credit, savings and informal risk-sharing groups? In what ways can flexible insurance premium payment mechanisms answer to low-income households irregular cash flows? How can we offer premium subsidies without creating perverse incentives for insurance companies to improve the value of insurance products? These are all questions which might have been addressed in this chapter, but were not.
This is a shame, as these are all questions that are important for redistributing downside risk in order to create equal opportunities in risk-taking. Especially because to date, the opportunities of risk are accrued predominantly by the world's rich, while the consequences of downside risk disproportionally affect the poor.
So for the next WDR, even though I understand that taking a holistic approach which represents the views of all stakeholders is a low-risk strategy, what we really needs is a riskier approach: a report which applies a consistent analytical framework and uses it to identify the opportunities available to the development world to make progress on that years theme.